Psara - North-Eastern Aegean Islands (Greece)
PSARA. Psara is a small Greek island, centrally located in the North Aegean Sea. It is about 40 sq.km. and is located 18 kilometres west of the island of Chios. It is a barren, rocky island where little farming takes place. Most residents are fisherman. The island's capital is the village of Psara with about 400 inhabitants. The village is located in the far southwest of the island on a narrow peninsula. Here is also the harbour of Psara where you see a lot of fishing boats. There are a number of tavernas and kafeneions but also some minimarkets.
Although Psara is very small, it has a famous history as some great Greek heroes are coming from this island (Kanaris and Papanikolis). During the war of independence against the Turks, this was one of the Greek islands where the independence struggle against the Ottomans started(along with the islands of Hydra and Spetses). In the 1824 Psara was totally destroyed by the Turks.
In ancient times, the island was called Psira or Psiri and was included in the Odyssey of Homer.The island is inhabited since 5000 BC.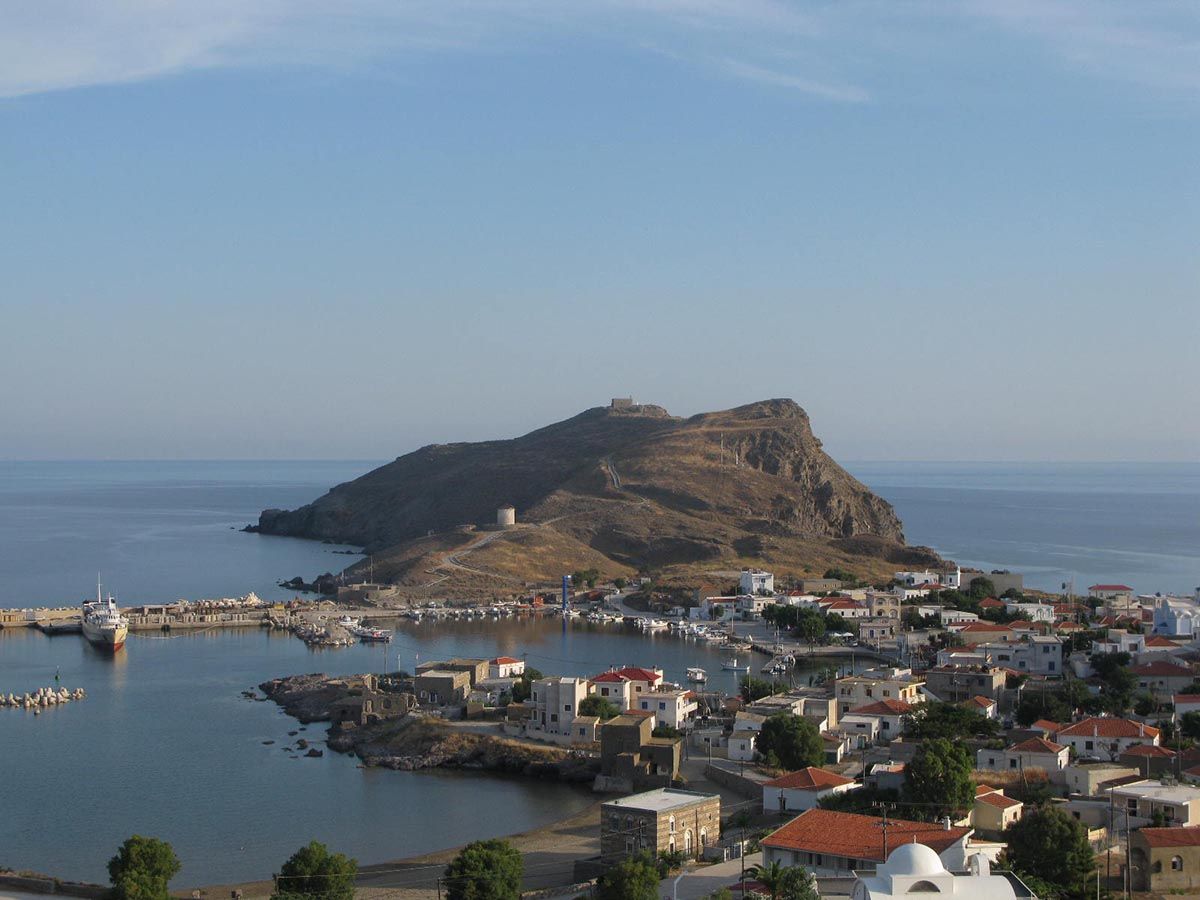 Photo: Mr. G. Malakós
Photo Gallery North-Eastern Aegean Islands - Photos of North-Eastern Aegean Islands

more photos of North-Eastern Aegean Islands»


How to get on Psara?
Psara is connected by ferry with the ports of Chios and Lavrio (near Athens)
Text: Yorgos and Wendy Nikolidakis - Text edited by Maxine van Hoften
Friday

21°C
Saturday

22°C
Sunday

22°C
Monday

20°C
Tuesday

18°C
Wednesday

18°C
Average temperature Psara
Photos Psara - Psara pictures
Psara in other languages


Psara: Where on the map is Psara located?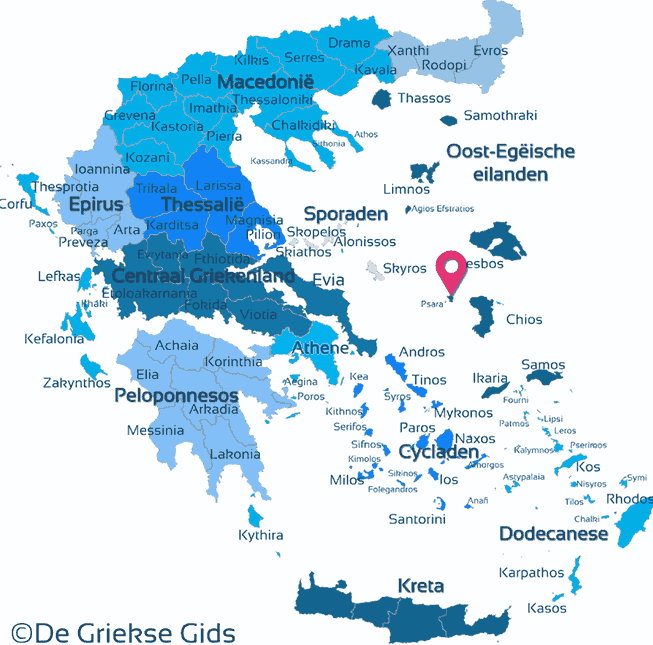 The map of Psara - ©GreeceGuide.co.uk